Toyota Motor Corp. now wishes to sell robots for every home. Toyota, expert in automated assembly lines, sees a future where the robots go beyond the factory and become routine in homes, assisting with chores along with offering support to the aged society. In the society, more than one-fourth of the population is known to be over 65 and thousands of elders live on their own.
Till now, every effort to develop a robot that can perform simple tasks like carry groceries and load a washing machine bumps into a fundamental problem: the tougher the robot becomes, the weightier and more risky it gets. Toyota is dealing with it by developing a new artificial intelligence research center, depositing $29 billion in cash reserves, and Gill Pratt, a well-respected invertor, is leading its attempt.
A Tokyo-based analyst at CLSA Japan Securities Co., Morten Paulsen, who has also covered the robotics industry for years, said: "This is a company with so many resources that you can never ignore them."
Since 2004, Toyota has been testing robots, when it revealed a robot playing trumpet with artificial lungs, lips, and movable fingers that could escort a real human pop group. After that, Toyota's new android avatar, the T-HR3, can be controlled remotely through wearable devices, with visual spectacles that permit consumers to penetrate through the camera-eyes of the machine.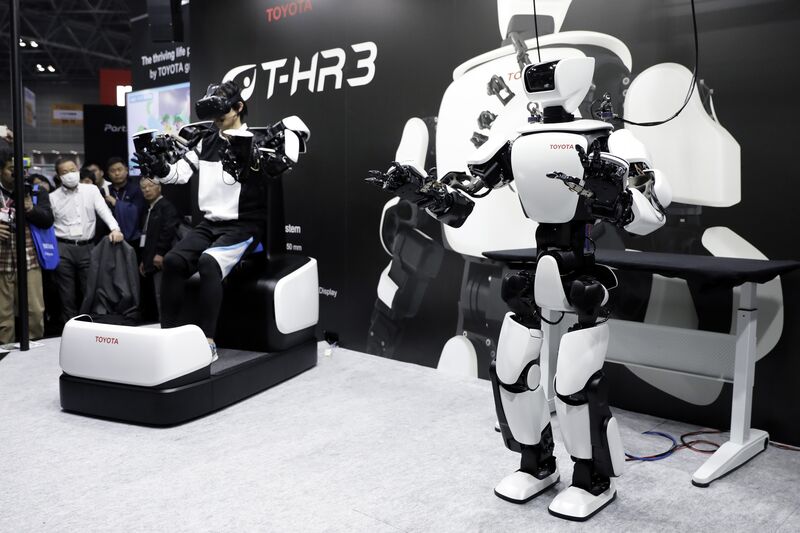 In 2015, the firm started its AI-focused Toyota Research Institute in Silicon Valley by spending a billion dollars. Previous year, it allocated a $100 million fund for investment in ventures and latest robotics technology. Presently, the automaker modernized its Partner Robot division to reduce development time and speed up decision making process.
At a recent industry forum near the City headquarters of Toyota, Keisuke Suga, said: "There's internal pressure all of a sudden to move faster."
Human Support Robot, or HSR of Toyota, is the robot that the firm feels will make a leap from lab to the living room. It is basically a Corolla-equivalent robot – all function and no frills.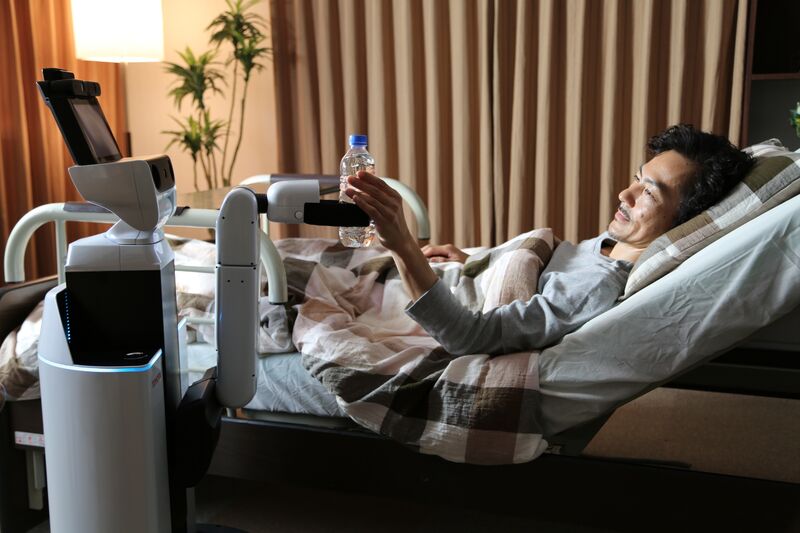 This fall, an AI venture known as Preferred Networks Inc., one of Toyota's partners, gave a demo in which the robot was smart enough to pick up the places of pens, books, and other items on a shelf, and to wipe a very dirty room, as if a three-year-old has turned it upside-down. Through its pincer and sensor-eyes, the robot placed a pair of shoes together and neatly on the floor, and both of them were also facing the same direction.
Still, Toyota didn't tell when will its home helpers will be available for the users. However, a former top manager in the robot program, the adviser Masanori Sugiyama, claimed that HSR could be made available to rest home sand hospitals after two to three years to deliver meals or perform tidying up and other simple jobs.
"They need to be able to understand what people are thinking and have empathy," Sugiyama said. "The idea is for the robot to be a friend."